🏆 The Secrets to Business Success, With SCORE Mentors
Updated: Aug 24, 2022
SCORE Mentors Minnesota's "Recipe for Success, a Woman's Perspective", 2019. Pictured, Right to Left: Christine Strak, Sarah Parker, Amy Brown, & Vanessa Brooks.
"Owning a business is too risky. Just get a good job."
This is not necessarily bad advice. It just may not be the the right advice for every person. Most will agree that personal fulfillment lies in following ones passions and interests, whether this means hobbies outside of your 9-5, or your full-time work. Following your passion could mean nurturing and raising children, breeding monarch butterflies for release and research (yes, a colleague of mine does this), or the topic of this article: starting or owning a business.
Looking at the dismal statistics and reports of how many small businesses fail within their first one to five years, along with the worldwide economic downturn from CoVID-19, you might exclaim, "Why would anyone start a business anyway? That seems so stressful. They should just get a good job and not take the risk."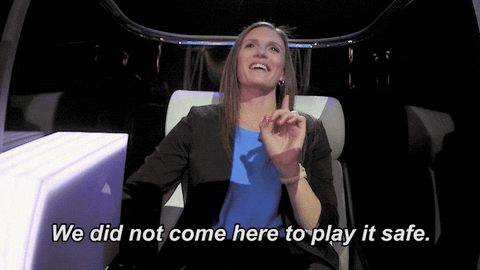 While this is likely common consensus, these thoughts are not necessarily natural to individuals with the insatiable mental quirk described as entrepreneurialism.
Entrepreneurs recognize that life, in itself, is risk (any public adjusters, attorneys, and other property insurance professionals reading this will understand this on a fundamental level, as well). While seemingly counterintuitive, the events of the past two years likely have entrepreneurs thinking, "How can I take my life into my own control? What do I need to do to make my dreams a reality? How can I help others and provide financial security for my family? Why wouldn't I go for it and take the risk at this point?" These thoughts lead us to the following:
"What does it take to run a successful business?"
That's quite the question, isn't it?
SCORE Association, score.org
Thankfully, if you are an aspiring, new, or current small business owner, the answer to this question involves some basic, universal principles and procedures that apply to all companies and industries. Even better, there is an army of over 13,000 trained volunteers that would love to guide, mentor, and counsel you on your business journey: SCORE Mentors.
Before I opine further on this topic, let's take a trip back to the mid '90s. Far from hitting double digits in my age, I was running a multi-national concern that ran with precision, employing scores of happy, productive employees. At least, this is what was in my daydreams, as I colored at my play desk my mother had set up for me in her home office.
It's no surprise that I've always loved business, growing up with the mother (and entrepreneurial family) that I did. I've had the fair fortune to grow up being involved in my mother's businesses, gaining valuable experience across many industries, and seeing what was possible with the bare ingredients of determination, fortitude, honesty, and a thirst for learning.
You'll rarely see Sarah without a smile. SCORE Mentors Minnesota's "Recipe for Success, a Woman's Perspective", 2019. Pictured, Right to Left: Sarah Parker & Amy Brown.
While in grade school in Duluth, I got to observe my mother and her clients prepare for interviews in TV and radio stations. In junior high school in the Twin Cities, I got to help with cold-calling businesses for promotional items for giveaway bags. By high school, I was creating websites and graphic design for my mother's clients, eventually starting my first business at 16. Fast forward to 2016, I was a year or two into my start-up public insurance adjusting firm, Parker Public Adjusting. I thought I was completely prepared for this new business venture, based on my experience. Yet, as is true for the breadth of our lives, there was more for me to learn. That's when a friend told me about SCORE Mentors.
SCORE has the largest network of free, volunteer small business mentors across the United States. Headquartered in Herndon, Virginia, with hundreds of local chapters throughout the country, SCORE strives to be the leading supporter of small business in the United States. They offer free, one-on-one coaching from a dedicated mentor in a related industry, various publications, and free or low-cost seminars and events that cover everything from marketing, to copyright and trademark basics, accounting and taxes, and much more.
Ensuring a Prosperous Future for Individuals, Families, and our Economy by Giving Back
One of the many things I love about SCORE is their strong sense of social responsibility and sharing knowledge, something I have always believed in and have built into the foundation of my company. Founded in 1964, SCORE gets its name from the organization's original title, "Service Corp. of Retired Executives". SCORE mentors possesses decades of business experience, paired with training to become "Counselors to America's Small Business".
My SCORE mentor Bob, and the fantastic classes and resources from the organization have been a large part of making my business dreams a reality. In gratitude, I've had the opportunity to give back to SCORE, by speaking at my local SCORE chapter mentor's meetup about my experience with my mentor and the organization, being a panelist alongside other female entrepreneurs at SCORE Minnesota's "Recipe for Success, a Woman's Perspective", to most recently being invited to share my learning experience in SCORE Twin Cities' Success Stories.
Dream Big, but Don't Forget to Stick to the Business Basics
As the last two years of worldwide chaos have illustrated, you can't count on "a sure thing". It simply doesn't exist. Failure happens. Unexpected setbacks happen. However, what you can count on, are 365 days each year and limitless opportunities to try again until you do succeed. You can also count on the goodwill of other people — like the volunteers at SCORE — that want to help you achieve, if you are willing to put in the effort.
If you are thinking about becoming a business owner, or if you currently have a business and your passion or processes are a bit stagnant, take these hard-earned tips to heart: Nurture your dream. Make it real. "Vision board" it. Daydream about it. Plan it. Research and learn about it. Obsess about it. Dare to believe that it's real and that you've already received it, before it even happens. Encourage others. Even if you are reading this and you think that you're too far down the scales, too disadvantaged, or that your dream is too big to actually happen, know that anything is possible.
While "dreaming big" is important, this will not sustain a business on its own (nor your sanity), long term. Many entrepreneurs may experience burn-out after their initial business honeymoon phase, simply because of failure to act upon basic business principles with consistency, such as processes, planning, accounting, and competent management. This is where SCORE can help.
If you are thinking of starting, or currently own a small business, I invite you to avoid the "burn out" and become an exception to the statistics: read about my experience working with SCORE, and my best tips for prospective or current business owners here.
💖 Wishing you the best of success, in all your endeavors,